Personal Loans with Crowdlending
Take control of your personal finances and borrow money on your own terms
Register and Apply Online

Clear, Simple & Fair Finance

You set the Loan Interest Rate
No Insurance Required

Online-Exchange of Loan Contracts

Open to Individuals for Personal Loans
Customize your loan for
CHF 10,000
Monthly Payment-
CHF 1,869.13
Reasons to get a Personal Loan
Home Furnishing & Renovations
Continued Education
Consolidate Higher Interest Loans
Buy Property
Pay Your Tax Bill
Start Your Own Business
Anita and Stephan Schrag Eigentümer
Swiss delicatessen and gift ideas can be found in Unteren Hauptgasse 5 in Thun.
For us, Swiss delicatessens are an expression of Swiss eating and living culture. This includes good wines or home-brewed beer and traditionally made cheese, syrup, personal chocolate and honest bread.
Thanks to 3CF, we were able to finance the inventories and establish a closer relationship with our customers.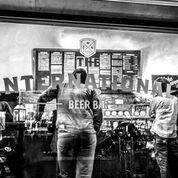 Christian Langenegger MGC Gastro AG
We opened The International Beer Bar in 2014. Being the first craft beer bar in Zurich brought with it its challenges, but after three years, we were able to build a supportive community of loyal customers. Having reached the break-even mark, we knew we would only be able to prosper by making some capital investments. We decided to get a 3CF loan and engage our fans to improve the experience for guests and help us lower utility costs and minimize loss. The interest-only period was a huge help because the work we needed to do took several months.
Michael Jones Kaesenova GmbH
I wanted to renovate my shop in Zurich's renowned Markthalle to increase space for customers and better display products. For over ten years, I've specialised in importing and selling British Cheese and other fine food products. 3CF allowed me to engage with my loyal customers giving them an opportunity to earn some interest and help my shop. With my sweetening of the deal by offering a monthly cheese allotment, I got funded in under seven days. Repayment has also been simple.
3CF Platform Personal Loans
Successfully Funded Loans